Includes Volumes 1&2 Bonus 5 New Guides
A Quick Reference Manual of What You Can Do In Commonly Occurring Situations
Revised and Expanded!
Peek Inside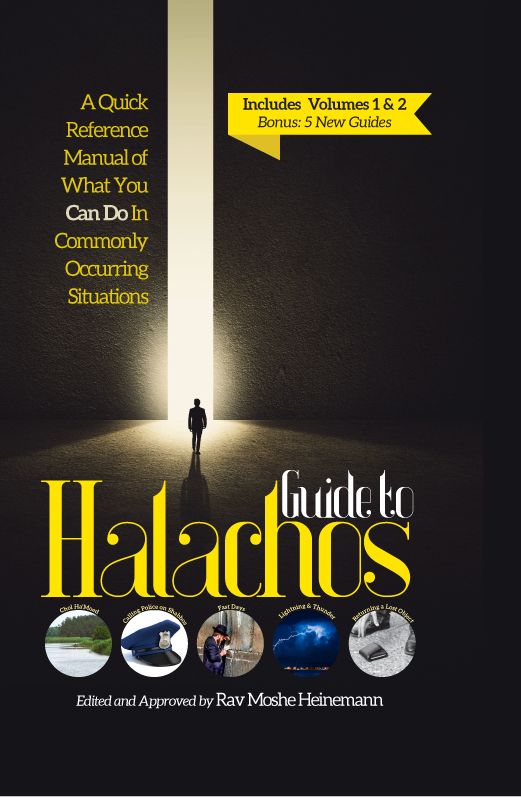 Expanded Edition with a Bonus of 5 New Guides
A concise and practical guide to halachic topics that are frequently applicable to day-to-day living. This well-organized text gives the reader a readily available resource to consult when questions arise in such subjects as medical response on Shabbos and Yom Tov, kashrus, brachos on food, and honoring parents, among others.
Edited and approved by Rav Moshe Heinemann, this book is a valuable addition to every home. With clear charts, pictures, and extensive source lists.
More Information

| | |
| --- | --- |
| Dimensions | 6 X 9 |
| ISBN | 9781680251173 |
| Author | Rav Moshe Heinemann |
| Editor | Nachman Schachter |
| Publisher | Distributed by Feldheim |
| Number of pages | 187 |
| Item # | 4606 |
| Binding type | Hard Cover |
| Weight | 1.130000 lbs. |
Customers Who Bought This Item Also Liked: